I did it! I finally kept to my word to make a blog, and I finally did it! But before I get started into any blogging, I thought to give myself a brief introduction to the world of bloggers! And since I haven't worked with HTML's in a VERY long time, I may be a little slow in the beginning, but hopefully get up to speed with my current life!
あなたはだれですか (So, who are you?)
My name is Eman, but some people likes to call me by Emii! But either one, I don't mind. I was born and raised in London, United Kingdom!
A PROUD BRITISH CITIZEN! I
I am an ethnic-mixed race of Philippines and Syria- but if we want to dig A LITTLE deeper, I am also spanish, japanese, mongolian, ozbekistan. I am quite proud of it too.
I am currently studying Interior Architecture in the University of A

rts. I am
HUGE
fanatic of art, architecture and design.
But being open-minded and optimistic, I don't want to just dawdle in one specific field -I also have a love for culture, places, traditions which also contributes to my love for travelling
Whether that be the buzz of the Western World, to the traditions of the far East!
I have a huge fascination with the Japanese Culture!
I love ANIME! I don't think I would be able to cope without a week of anime! Currently watching: One piece, Aoi no exorcist, Pokemon black and white, Fairytail, Chihayafuru - of course I have watched many animes already! I haven't been Japan yet however I am learning japanese as we speak so hopefully when that time comes, I will be able to confront the japanese worldヽ(´∀`。)ノ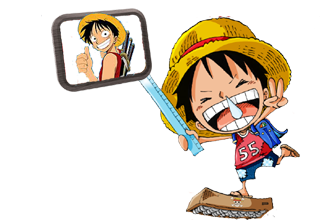 I love life to the fullest, down to the very earth we inhabit. Most of all I appreciate all the beautiful things and people in life- as this is the modern world and we- the people of the future. I want to share my experiences and my thoughts to the world in all kinds of aspects (Hopefully It won't be TOO boring) But I can't wait to start!
☆

Here is a quick picture of my みいかちゃん(Meeka-Chan)